Adding charts to your reports
Intelligent Reports allows you to add any type of chart available in Microsoft Word including line charts, pie charts, area charts, bar graphs e.t.c. to your reports and have that chart filled in with your JIRA data.
Once you have chosen your chart, add it to your Microsoft Word report template document and format it as you require using Microsoft Word.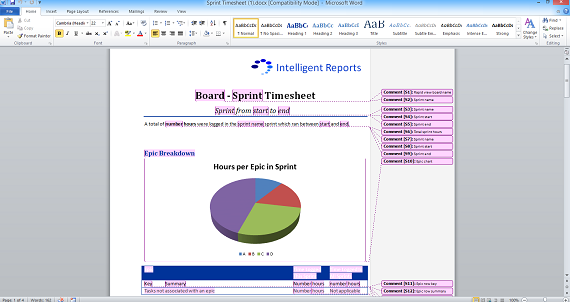 This example shows a pie chart which displays the hours in each epic for the chosen sprint.
You can follow the instructions for the type of chart that best matches the type of chart you are adding to your report: