Managing your templates
You can manage your templates from the Templates page. You can navigate to the Templates page from the top JIRA menu.
You must have permission to edit templates for this option to be visible. If you cannot see it, please talk to your JIRA administrator.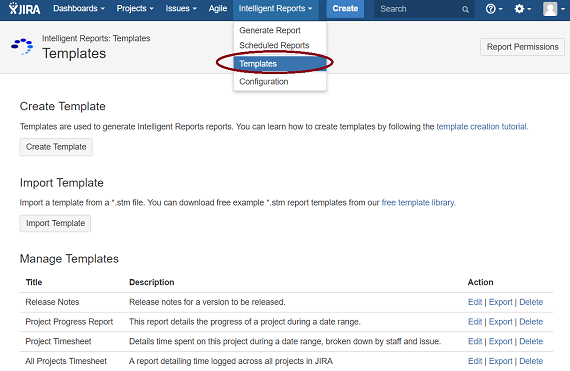 You can use the Templates page to edit your existing templates, add a new template, import and export templates, delete a template and manage template permissions.
From the Templates screen you can: